Designed to be

Innovative Effective Accurate Digital
Our Cloud-based time and attendance software works together with our biometric devices to provide accurate and user friendly attendance management solutions.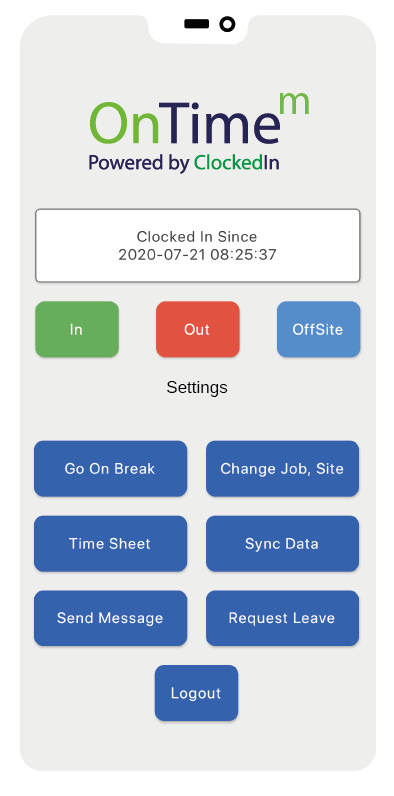 Biometric Solutions - Facial Recognition
As the latest addition to the ClockedIn range of time and attendance solutions, our facial recognition device allows you to record the temperature of any individual upon clocking in for the ultimate health and safety solution.
The front dual-lens camera quickly captures and matches images whilst providing accurate clocking-in events
As part of the clocking in process an infrared camera monitors the temperature of anyone using the device
Our swipe & go function reduces the need for physical interaction yet retains the device's speed and accuracy
We have a wide range of products and solutions to help you accurately and efficiently record time and attendance data in the workplace.
ClockedIn
You're in good company